Steel Shelving
Steel shelving is an integral part of merchandising in every retail store. STM Display Sales is a full service steel shelving solution provider that not only offers a strong and versatile gondola system but also provides installation and customization services.
Our gondola system is practical, stylish and durable and comes at a very affordable price point. We stock large quantities of steel shelving at our warehouse providing quick delivery for customers.
Steel Gondola Shelving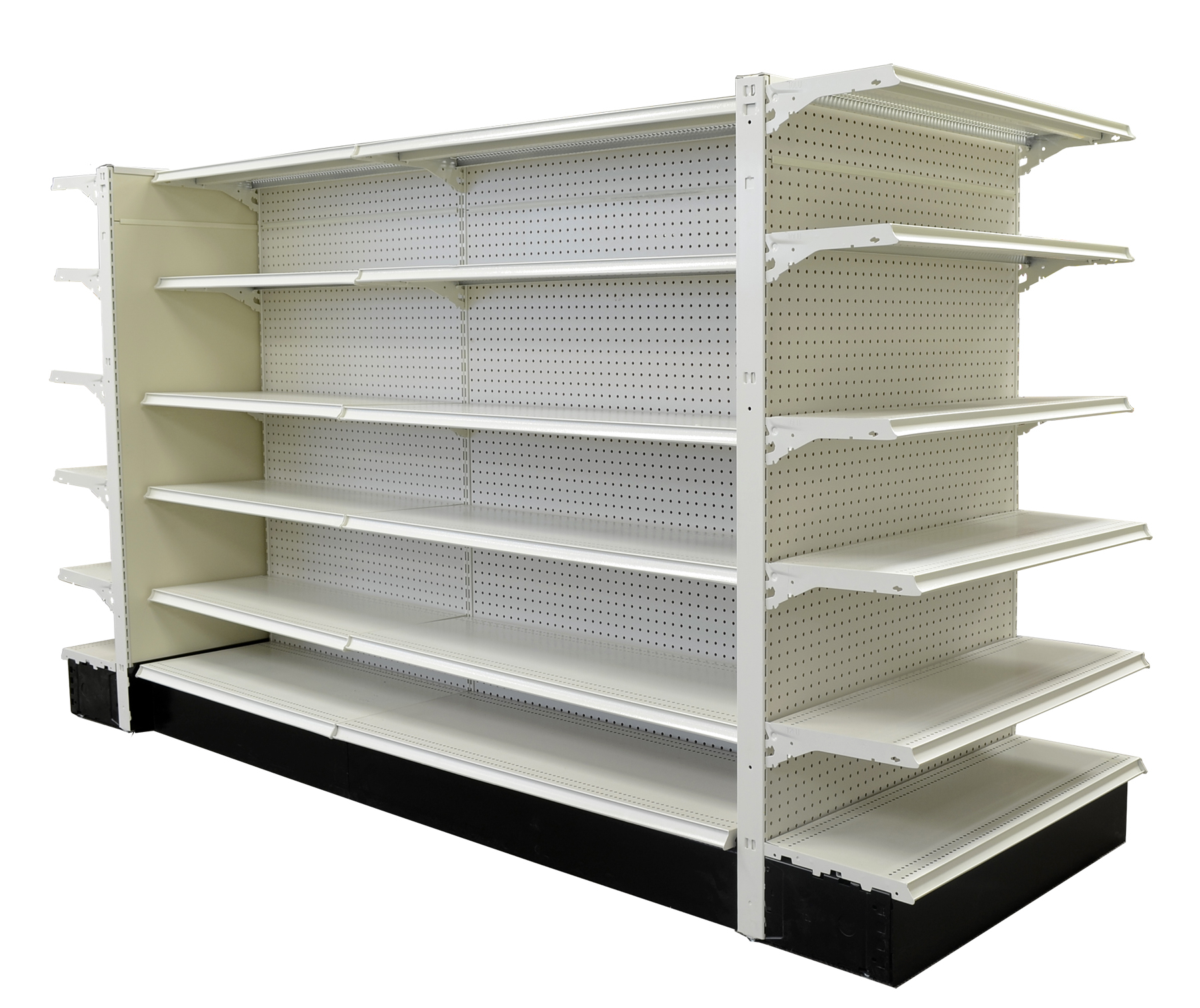 Whether you need an island, wall unit, end unit, or 4 way unit, we have got your configurations covered. Our units are stocked 30", 36" and 48" width and come in multiple shelf heights and shelf depths.
Accessories Available include:
Flange Brackets
Heavy Duty Wall Standards
Wall Fixations
Telescopic Cornice Bracket
T Braces
Profit panels
Hooks, dividers & baskets
Installation
Our team of professional installers will then bring your concept to life. Our reliable team will ensure the highest quality of work with attention to detail. We ensure customer satisfaction every single time.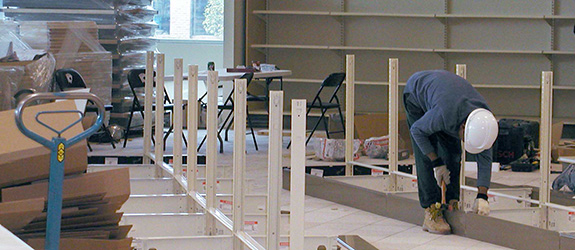 Custom Millwork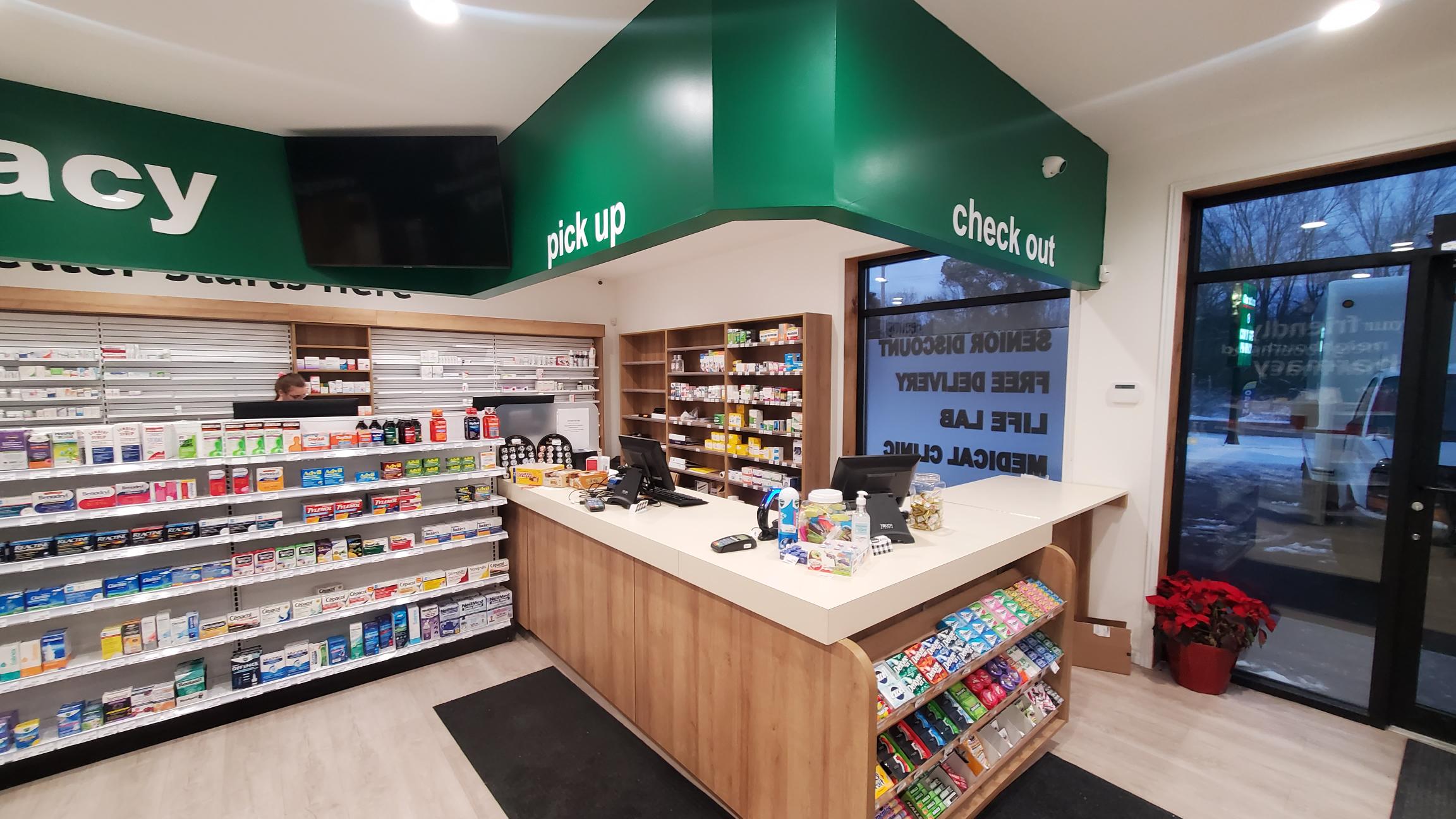 STM Display Sales is a leader in custom, high quality interior woodworking. Custom Millwork is a personal expression of how you want your store to be represented to your customers. With over 25 years of experience building high quality store fixtures and retail millwork solutions, STM Display Sales is your expert of choice. Whether you are building your first store or rennovating an existing store, let STM Display Sales bring you affordable and high quality custom millwork in a timely fashion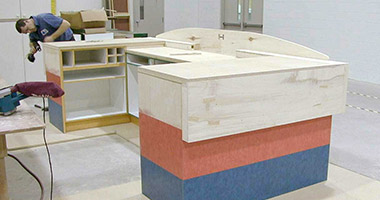 Customized solution for your unique needs STM Display Sales provide Store Design & Planning Services. We not only bid to your rough specifications but we also generate the detailed drawings our craftsmen work from. This ensures that you get a consistent, quality product. If required, we will visit your project site, take measurements and design your millworkand Gondola Shelving.
We specialize in the fabrication of custom commercial millwork including counters, showcases, cabinets, wood shelving, point-of-purchase displays and specialty items such as dispensary counters, gables, bookcases and glass display cabinets.
We specialize in custom millwork for:
Pharmacies
Health Food Stores
Convenience Stores
Gift and Jewelry Stores
Commercial Showrooms
Gas Stations
Clinic Rooms
Pet Stores
Bookstores
Museums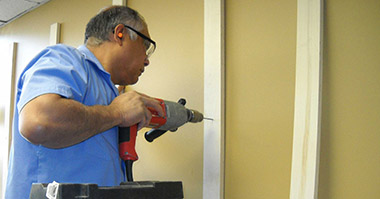 Installation
Our staff will work closely with you and our team of highly-trained installers will ensure that all millwork is delivered and professionally installed at your project site, on time and within budget. Each project represents our brand as well as yours and we take pride in ensuring customer satisfaction every single time.
For further information contact us today for a free consultation or visit our showroom for a first hand look at several custom millwork products.